Skip to Content
Leadership Business Development Coaching
Dan's goal is to help business owners and managers clarify their vision, establish a plan for personal and business growth and development, and add value for themselves, their company, employees, and customers. Integrity Life Coaching provides top-notch business development coaching in the Evansville Tristate Area to balance your personal and business life with ease. Dan will help you understand that work is a career that can be replaced, while a person and their sanity are irreplaceable. When your bad days start outweighing the good days at work, Dan steps in to help you have a positive outlook with career coaching. He uses motivational speaking for self-love. Dan's career coaching approach is more about allowing your motivational gifts and talents to shine rather than just throwing advice at you. Strategic words encourage you to strive for something better. Business development coaching is a tool made for inspiration.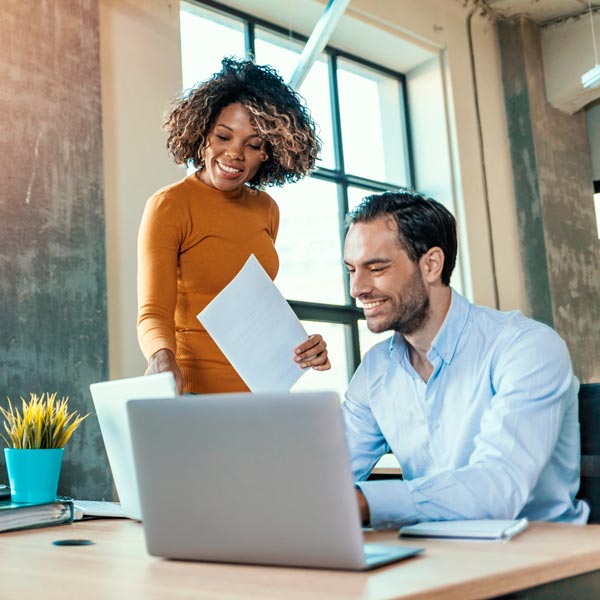 Overcoming Obstacles to Your Business Development Success
One of the most challenging parts of change is getting started towards your goals. A goal-setting coach like Dan will help you get started on the way to reaching your goals. He will work with you to figure out your goals and make a plan to get them accomplished. As a goal-setting coach, he will walk the path with you as you seek out ideas for your dreams and learn to prioritize. Your dreams won't come true overnight, but your goals will help you take a step each day towards making them happen. Dan knows how to push for excellence to ensure your business hopes and dreams come true.
Developing a Personalized Career Coaching Plan
Dan personalizes each person's career development plan to meet your needs. The process to determine your steps to success include:
Addressing Your Concerns
What concerns you now, what obstacles you face, and what opportunities are on the horizon.
Discovering Strengths and Core Values
DISC Personality Profile and Assessment, leadership game.
Developing Your Vision
For yourself, business, family, and employees.
Implementing Your Vision
Understanding where you are, determining where you can grow, creating a step-by-step strategy.
Providing a Safe Environment
Allowing open and honest communication, empowering you to think for yourself, allowing you to determine the direction and speed of your actions, guarded confidentiality.
Make a Change for a Better Tomorrow by Calling Us Today!